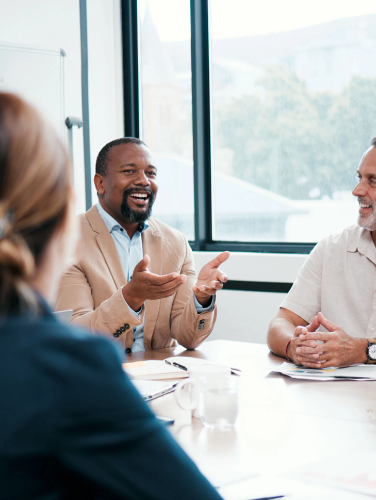 Business Diversity & Inclusion (BDI)
Increase business opportunities for minorities, women, and small businesses in Mecklenburg County.
Mecklenburg County is committed to providing minorities, women, and small businesses equal opportunity to participate in construction and professional services contracts. Through the BDI program, the County works to help minorities, women and small businesses grow and be competitive for governmental purchasing.
Schedule an introduction meeting with our staff to discuss what options are best for you.
Client Testimonial: Brandy's Painting
From a networking event to a Mecklenburg County vendor. Cristina Espinosa Villegas connected with the Business Diversity & Inclusion team, which helped her industrial, residential and commercial painting company become a certified small and minority-owned business and a County vendor. Her work is featured at the West Boulevard and Sugar Creek libraries.  
2020 Disparity Study Report
 Mecklenburg County's Office of Economic Development engaged Griffin & Strong, P.C (GSPC) to conduct a disparity study on the availability and utilization of minority and women owned businesses enterprises and examine relevant evidence of race – or gender – based discrimination in the Finance/Procurement Division's contracting.